Join Sun Source
Recurring training sessions
Best in class commissions
Unlimited earning potential
High growth stage venture
Perks
We are forging a path for our consultants towards full ownership of their lives. We empower everyone with high level training and engaging activities. It's our mission to elevate you into a lifetime career.
Growth
We are currently in a hyper growth stage as a business. This presents many opportunities for career growth as we venture into new territories.
Commission
We offer best in class commission structures that are fair for all employees. Regardless if you are creating leads or closing those leads we compensate you evenly and appropriately.
Facility
We have a robust training facility open five days a week. Our leadership makes themselves always available here to make sure no stone is unturned. These leaders also schedule recurring training to keep you in tip top sales shape.
Visibility
We are actively engaged in relevant marketing channels such as short form reels. You can feel proud to have clients who have heard our name prior to engaging with them.
Tools
We have spent several years building out a custom client relations management tool along with several other in house processes. You'll never enter the field blind.
Culture
We are leading the way lifestyle and culture should be in the renewable energy industry. Expect mentorship speakers, traveling sales trips, and group outings.
Recruitment Process
Apply
Apply on our website and tell us a little about yourself. We want to get to know you as an employee and person.
Interview
We are family owned and believe good people make good companies. We like to meet face-to-face and discuss job opportunities with you.
Training
You will be placed in a class of other high-energy individuals learning all of our tools and methods of success for the job that fits your skill sets.
Testing
If you have made it this far you are almost ready to deploy on the field and begin earning business. We will do more sales testing on what you learned all week.
Graduation
Congratulations you are now part of the Sun Source Energy family. We will now set you up with our custom sales tools and assign a personal territory.
---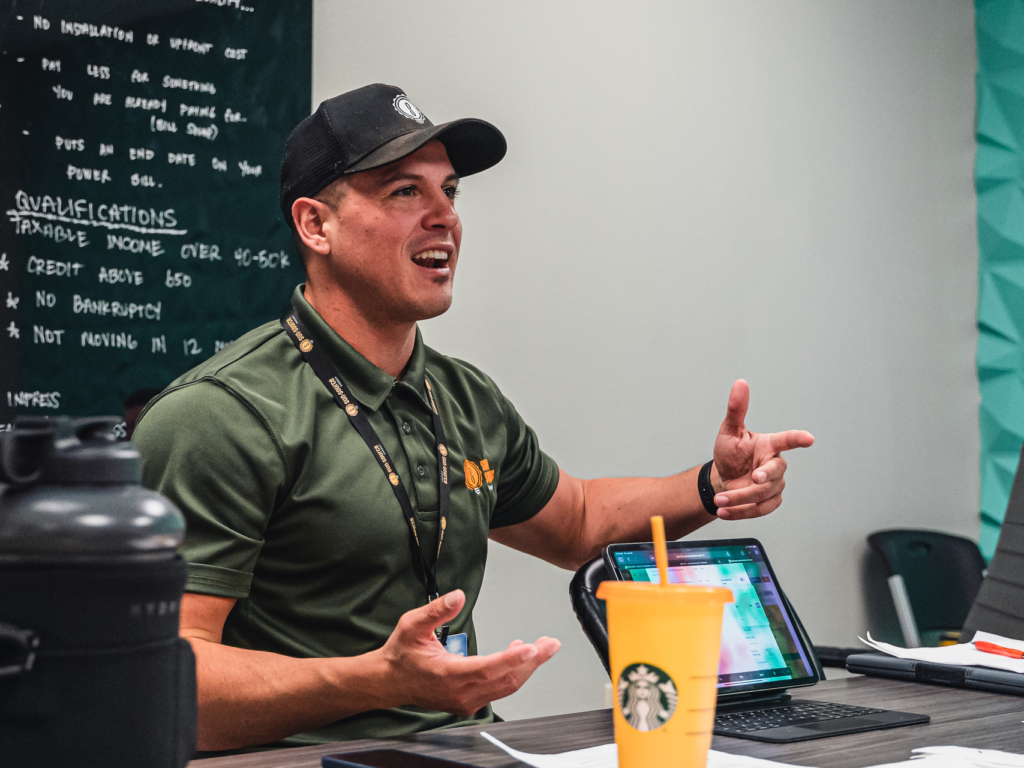 Job Openings
---
Recruitment News
In the tranquil quiet of the Coordinated Universal Time zone on this fine day, July 20, 2023, there's a revolution taking place. A revolution not marked by uproar and chaos but by a silent, transformative shift towards cleaner, greener, and more sustainable living. At the forefront of this revolution are the pioneers of a new…
---
Apply today.
We have a wide variety of people from many walks of life.