There's no question that solar panels are the energy provider of the future. While this may be true, they likely won't single handedly generate the country's power. However, it's also true that they continue to grow in popularity year after year. Even more than that, solar growth is outdoing itself each quarter. This means their prevalence will continue to have a big impact.
In the second quarter of 2022, for example, residential solar panel installations set a growth record for the fifth consecutive time. And this is indicative of more than just intertest. This is demonstrating that homeowners are convinced. Residential solar installations are becoming more common, and solar energy is powering homes.
But since solar power is a forward looking model of energy production, it raises questions about solar panels lifespan. Actually, it raises many questions.
Are solar panels durable?
How long do solar panels last?
What is the solar panel degradation rate?
Do some solar panels last longer than others?
These are all valid questions. And if they are questions on your mind, then you have come to the right place. Read on to learn more about the life expectancy of solar panels on your house.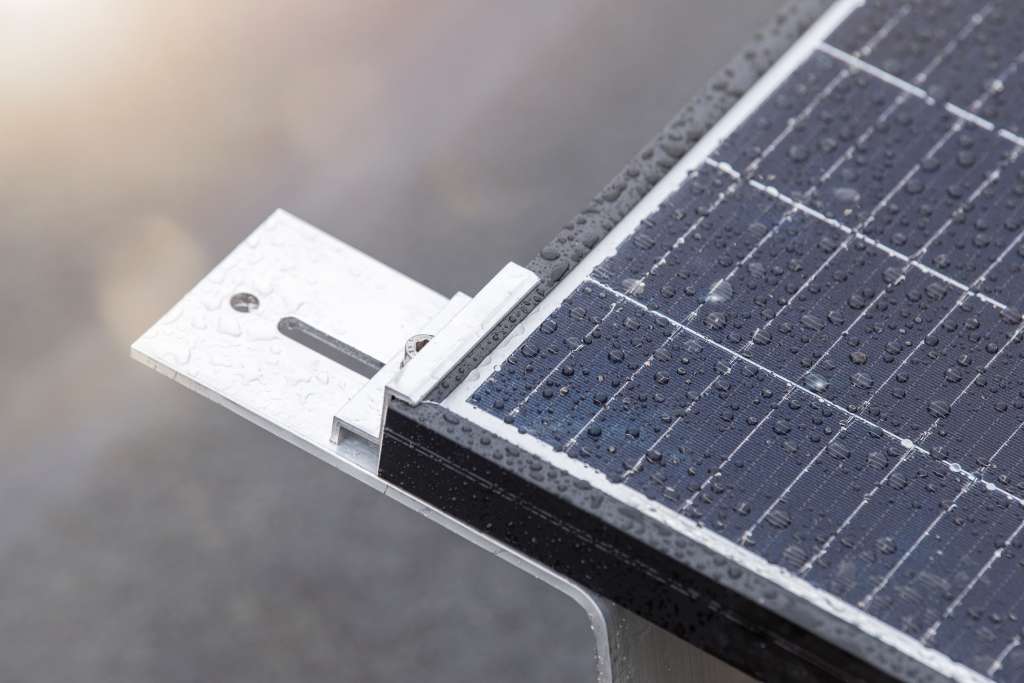 How Long Do Solar Panels Last On A House
First and foremost, every solar system is different in the same way that every house is different. Similarly, each location is not the same. And even more specifically, how each person uses their energy intake is different as well. These are all variables that play a role in establishing precisely how long solar panels will last on your house.
There is a general rule of thumb that solar panels will last anywhere from 25 years to 30 years. This is not a guarantee, but has become the industry standard when it comes to durability. And this, in and of itself, might lead to additional questions.
The biggest of these is, what goes wrong with solar panels at that point? As you may have heard, solar panels don't necessarily just stop working. Rather, they lose efficiency over time. This is due to the materials within the solar panel, but also the hardware itself.
After all, a solar panel is located outside, typically on your roof. Because of this, it is exposed to the elements. Depending on where you live, this might mean harsher weather than other places. From high winds to snow to excessive rain or hail, these all impact the life of your solar panel.
To be clear, solar panel systems are built to withstand these elements. Solar panels are incredibly durable. In fact, the reason they last for as long as they do is because of this durability. But just like the roof of your home, even durable materials are worn by the factors of time and weather.
Should Solar Panels Be Cleaned?
You should absolutely clean your solar panels, which many homeowners don't assume is the case. Some professionals recommend different lengths of time between cleanings. Again, this comes down to where you are located. But it's common to clean your panels at least once, if not two times a year.
The reason for the cleaning? To allow each panel to get maximum exposure from the sun's UV rays. Think of it like a filter on your HVAC system. The more gunk blocking the way, the less air (or energy) will pass through.
This can maximize the efficiency of your solar panels. Over time, this can benefit you tremendously. This is true whether storing power in a battery or working with a local utility on net metering excess. It is especially true when it comes to simply increasing the amount of energy coming into your home.
How To Tell If It's Time To Replace Your Solar Panels
As mentioned, age is the biggest factor when it comes to your solar panels' lifespan. Though your solar panels should last about 30 with proper care, there are indicators aside from age alone.
Energy output is a big factor. If your solar panels are not putting enough energy out, and they are shy of your lifespan, call the professionals. This could be due to one reason or another, but it is worth checking out.
Also, if you notice discoloration on your solar panels, they should be inspected as well. Again, various factors can lead to discoloration, but it usually comes from structural damage. Often you can see if your solar panels are damaged, but sometimes this isn't the case.
If you are noticing discoloration in your panels, there might be water or debris getting inside. This can decrease your energy efficiency, and lead to additional problems down the road.
Learn More
There is a great deal to learn when it comes to solar panels, aside from how long they last. Get in touch with us to see how your home can benefit from a solar panel system installation.
Learn more about our solar panels and get a quote today.