There are all kinds of benefits when it comes to solar panel systems. Examples range from lower electric bills to increased home value to a lower carbon footprint. For these reasons alone, it's clear to understand why solar panel installations are increasingly popular.
But what about solar panel financing? With such long term benefits, many people assume there has to be a catch, and that installation costs are expensive. Well, this doesn't have to be the case. In fact, there are many options for financing your solar installation.
Federal Solar Tax Credit
August, 2022 solidified an optimistic future for solar panel installations. This was the month that the Inflation Reduction Act (IRA) became law. And while this law encompasses quite a bit, it aids in financing for solar panels, or other equipment. 
Specifically, the IRA extended the federal tax credit (Residential Clean Energy credit) through 2032. This is important because this provides a 30% income tax credit for clean energy equipment. This provides tremendous aid in financing a solar installation.
Homeowners looking to install an entirely new solar system can find advantages in the IRA. And these advantages are available for additional equipment as well, such as a battery storage unit for your solar network. Here is a breakdown of what the tax credit includes, or rather, what it aids in financing:
Solar panels or cells.
Contractor labor costs for onsite preparation, assembly, original installation, including permitting fees, inspection costs, and developer fees.
Solar panel system equipment, such as wiring, inverters, and mounting equipment.
Energy storage devices.
Sales taxes on eligible expenses.
It's clear to see how these costs could quickly add up. Even excluding the cost of solar panels themselves, a solar panel installation has many moving parts. The fact that this incentive is so rounded bodes well for homeowners looking to take advantage.
And this is not the only tax incentive of its kind. This significant incentive is offered by the federal government only. However, there are local and state government financial assistance programs that are worth exploring as well. Some of them are in the form of rebates, as opposed to tax incentives.
What is the difference between tax incentives and rebates? Since we are discussing the various types of solar panel financing, it's worth making this difference clear.
Tax Incentives
Tax incentives are deductions to your annual tax bill, which ultimately reduce the total amount of taxes you owe. In addition to federal tax credits, you can take advantage of any available state tax credits as well.
Rebates
On the other hand, solar panel rebates are essentially partial refunds on your solar system's costs. You typically file a rebate with government agencies, utility companies, or other organizations participating in the solar panel rebate program.
Additional Options for Solar Panel Financing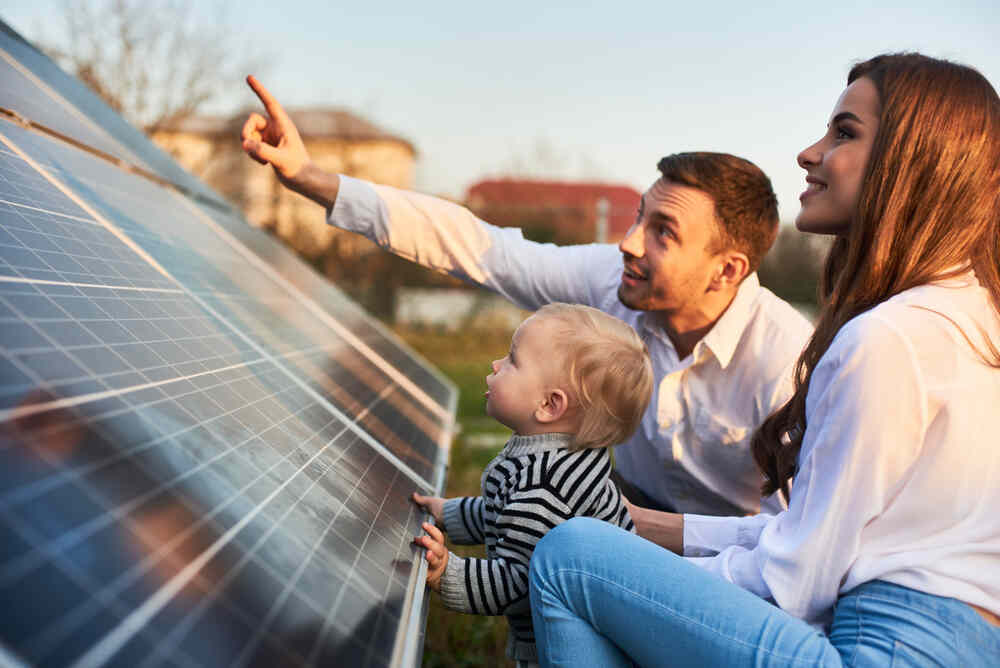 The IRA applies to homeowners across the country, and is limited to a primary residence. But, as mentioned, this is far from the only financial assistance program available.
Check your state and local government programs to see what types of solar panel financing you are eligible for. Again, these types of rebates differ by state, and while some states offer extensive support, others offer little. Your solar contractor or installation partner can help you navigate what local government rebates you qualify for.
Additionally, rebates aren't your only option, though they tend to be the most common on a local government level. Some local governments also offer solar panel financing in the form of grants.
There are various technical differences between rebates and grants. At its simplest, a rebate is more like a refund, whereas a grant is money given ahead of time. It is clear to see how both aid solar panel financing. However, one might suit your needs better than the other.
It is also common for homeowners to secure a solar loan to finance their solar panel installation. Essentially, these loans work like any loan, which enable you to make monthly payments over time. Depending on your financial situation, this might be an option to help secure your solar system investment.
Work With Your Local Experts
Overall, the best way to actually get financing for solar panels is to work with your contractor or installation partner. Professionals in the solar industry understand there are many opportunities for your solar installation. They can help you navigate the ins and outs of solar panel financing, because they know the options in your area.
Learn more about our solar panels and get a quote today.