As the popularity of solar energy continues to grow, there are more and more questions asked about solar technologies.
Whether someone is interested in solar system installations because they want to reduce their electricity bill, they care deeply about clean energy, or a combination of both, there is no shortage of questions pertaining to either. 
A solar panel installation is no small decision, so there must be evidence demonstrating its effectiveness for so many homeowners and businesses to make the switch. Learning more about solar energy — finding solar energy facts — can help you make a more informed decision.
There are plenty of facts pointing to the solar industry as the future when it comes to electricity generation in the United States. Sure, there are considerations that will be made along the way, but solar power systems have proven themselves time and time again.
From businesses to residential homes, if you're considering making the jump to solar power, here are a few interesting facts that might help you make up your mind.
1. Solar Energy is Inexpensive
It is a misconception that solar energy is expensive. As the sun's energy hits the earth, solar panels collect this energy and convert it into power. It doesn't require too much deep thought to understand that the sun's light is free, as Forbes explains, and plentiful. This, in and of itself, is a basic law of supply and demand.
It is no secret that fossil fuels have a shelf life, which means there is less going around, though demand is at an all-time high. Sunlight, on the other hand, could be the world's largest supplier of energy, and since it is abundant, it can be obtained cheaply.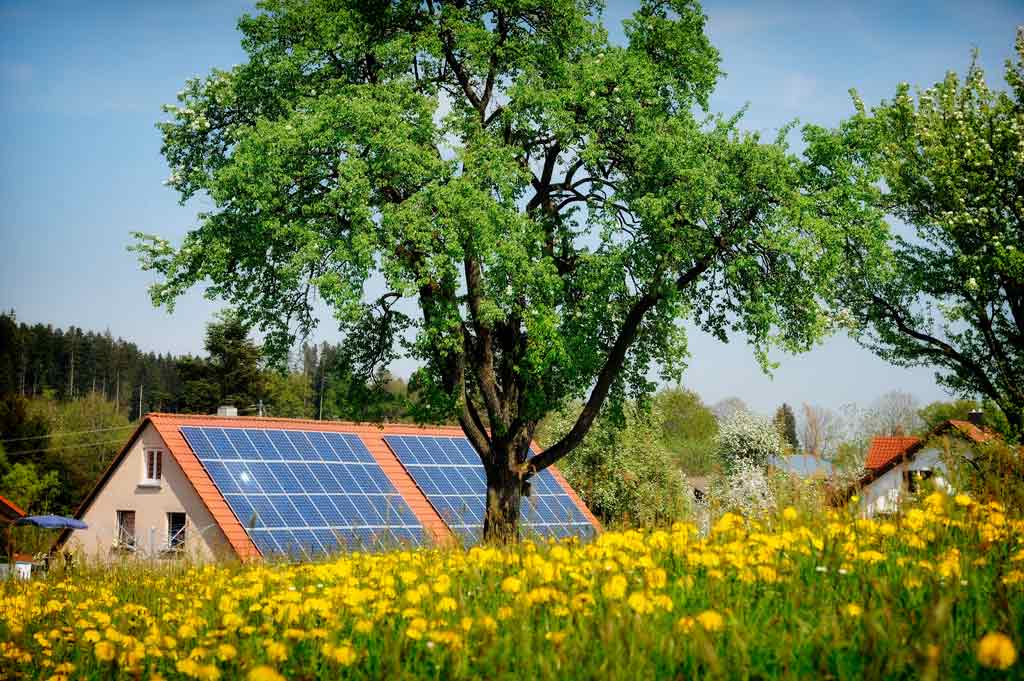 2. Solar Energy Can Run Your Entire Home
Another misconception is that solar panel technology still has a long way to go to be as effective as our current grid in powering a home. This is not the case, and solar panels today can provide electricity for your entire home.
When it comes to solar panel installations, your home will be assessed and the number of panels and devices will be tailored to your lifestyle. You can quickly understand that a small home that doesn't use much energy would require fewer panels than a large home that uses an abundance of energy.
Solar systems are designed to meet your needs, whatever those needs may be. Remember that there is probably a solar system that can address your specific needs. Just as homes and vehicles do not all come in the same size, solar systems don't either.
3. Yes, You Can Store Solar Energy
One of the most interesting facts about solar energy is that you can store it for a later time. Traditionally, we pull energy from a socket in the wall, which is ultimately fed by the grid. If the grid can't provide service, our home loses power as well. You have certainly experienced this in your lifetime, and likely more than once.
This doesn't have to be the case with solar energy. Solar energy can be stored in a battery and used later on. Additionally, many states have a policy in place known as net metering, which enables a homeowner to sell excess energy back to the utility company.
In this way, solar energy can make an impact beyond being clean and cost-effective, it can be instrumental in preventing power outages and shutdowns. For many homeowners, the ability to have a clean-powered battery at home is reason enough to make the switch to solar energy.
Reach Out Today
There are all kinds of fun facts about solar energy, and some might apply to your lifestyle and situation more than others. Knowing the ins and outs of solar energy and what a solar installation entails can better equip you to make the right decision.
Remember, making the jump to solar energy is an investment in your future, as well as the future of the planet. From cheaper bills to a greener footprint, solar energy is the way of the future. Reach out today to learn more about solar energy, and see if you qualify for a free ten-minute solar assessment.